2 0 1 E . W H I T T L E Y
3 bedrooms, 3/4 bath and outside beach shower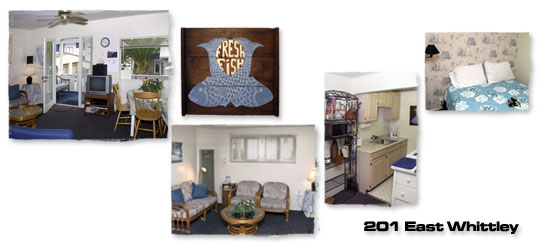 Click here for more . . .
$270 per night. $110 cleaning fee (Summer Rate)
Rented during Winter
Newly decorated beach cottage. Small water view of harbor from front porch. One queen, one double and a dual riser, microwave, TV, VCR, phone, washer and dryer, and Bar-B-Que on the front porch.
*1/2 block up hill from beach
*Front porch with limited harbor view, nice canyon view
*Please smoke on porch

If you are interested in this or any Catalina Getaway Rentals property please contact us.
"We Bend Over Backwards With Friendly, Professional Service"
(All properties are subject to a 12% bed tax. All rates listed on this site are Summer rates and subject to change. Call for off-season rates at very nice savings!)

---
Rental Property | Property for Sale | About CGR | Contact | Home


© H U N T & A S S O C I A T E S
P.O. Box 2148 | Avalon, California 90704 | 310-510-2721 | Fax: 310-510-7234