2 0 5 C A L L E d e l S O L
Sharp 1 bedroom condo, (2) 3/4 baths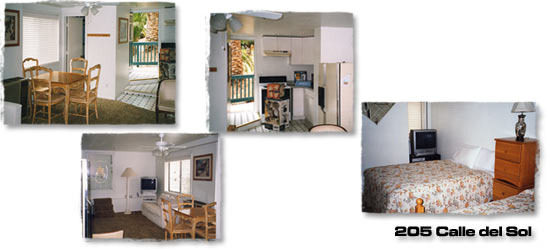 Click here for more . . .
(All properties are subject to a 12% bed tax. All rates listed on this site are Summer rates and subject to change. Call for off-season rates at very nice savings!)
Available for minimum one year lease- furnished one bedroom, two bath condo with gorgeous harbor view. $2200 a month with $500 Security Deposit. Tenant pays all Utilities/Cable. No pets and no smoking please.
*Ocean view, one block to ocean
*Some steps
*No pets
*Please smoke outside
If you are interested in this or any Catalina Getaway Rentals property please contact us.
"We Bend Over Backwards With Friendly, Professional Service"
---
Rental Property | Property for Sale | About CGR | Contact | Home


© H U N T & A S S O C I A T E S
P.O. Box 2148 | Avalon, California 90704 | 310-510-2721 | Fax: 310-510-7234